Handmade Exhaust Fits Harley Davidson Dyna FXR Middle Control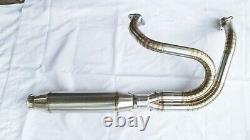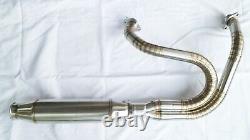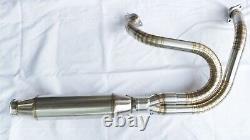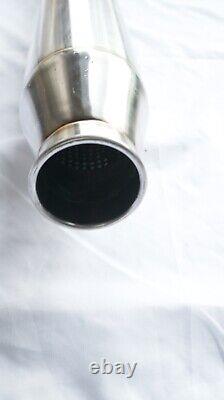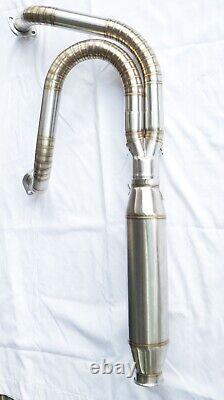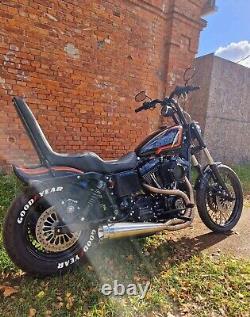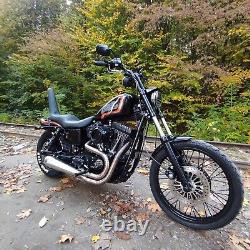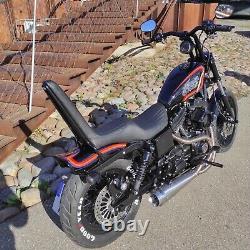 We are professional exhaust builder which have long-term experience in building exhaust system especially in harley davidson pipes, our product is different than other any other major brand, in every product that we made we always put attention to the detail, our material is made from high quality stainless steel, Complete Exhaust System For Harley Davidson DYNA series. Condition is PREORDER and it takes two weeks to be made in Processing and it's brand new. The muffler is made by stainless steel muffler. New Condition Harley Davidson exhaust, this exhaust can be fit to middle control. This is custom handmade so that it takes two weeks to make, before ordering please dont hestitate to contact me, Stainless Steel Custom Handmade muffler which makes the exhaust is different than the other. Pie-cut style welding makes an aestetic view Designed by our experts and handcrafted with precision using TIG weldingand 2 high-grade stainless steel pipes. It can be worked with middle control.
During check out, PLEASE TELL ME YOUR BIKE SERIES and manufacturing year. Picture as seen on photo is sample of exhaust installed on bike with stainless steel color, if you have any question please dont hestitate to contact me. Always on your side and so glad to be at your service.